Pricing

How Much Does it Cost to Create a Website for my Business?

Not as much as you might think. Perhaps you've shopped around? You'll be pleasantly surprised that you can, in fact, get a fantastic website starting from just a few hundred dollars. Did you think you needed to pay more? Not when you work with Jay's Web Design.
We Work Within YOUR Budget...

Our outstanding web design team, Jay's Web Design is here for you - the individual or small business that needs a website but does not have an infinite budget to create and maintain that site. You need something practical, something that's up and running in days, not months. And a site that can be updated quickly and for a reasonable cost, keeping up with your changing business needs.
Designing most websites for small businesses runs between $850 and $2500. Again, it's dependent on the number of pages on your site, eCommerce, and other special features. If you shop around, you won't be able to find website design at this reasonable a fee and with the personal attention you and your business will get from Jay's Web Design. One on one service is guaranteed when you work with Jay's Web Design.
Designing Your Website
Click here to read more about the way Jay's Web Design approaches designing your website. Remember, Jay's Web Design also offers graphic design services, including logos and custom graphics for your website! Your website can be up and running in just days!
Website Basics
Just in case...our website offers a few website basics you should know.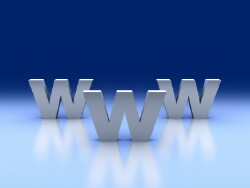 Hosting

Web Hosting

You will need a website host for your site - this is a service where your site is published to a hosting company that puts your site, designed and developed by Jay's Web Design, actually on the internet highway.
If you prefer a commercially hosted website (most people do), Jay's Web Design offers yearly web hosting from only $259/year, that's around $22/month! If you shop around, you'll find that's a price that's hard to beat. Give us a call, Jay's Web Design can determine the exact type of host you will need in a matter of minutes.
You may have some free space with your ISP (internet services provider), especially if you have a cable modem or DSL. Jay's Web Design can publish your site to your free space, however be aware that there are serious SEO issues that you should discuss with Jay's Web Design first. Your site may not be listed in search engines like Google & Yahoo when published to free space.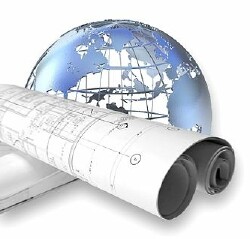 Send Us An Email with Your Ideas...

Every website is different, so you'll need to write a quick email to Jay's Web Design to let us know what you have in mind. Most small business customers need a website with 4-6 site pages. Most often you'll need a classy, eye-catching Home Page, About Us and Contact Pages, perhaps some product pages, and other pages suited to your business.
A website like this can be done in a reasonable amount of time, especially if you've done your homework and have an idea of what you want. Most websites are up and running within a week or two after initial contact with Jay's Web Design.
Get a Quote...Fast!
Ready to Get Started?
Email Jay's Web Design today and setup a time to talk about what your website needs are. Send a few links of sites you like, and a list of features you want to include. Jay's Web Design will review your needs and work up a quote for you right away. Your site can be up and running in just days!
Email us: jay@jayswebs.com
Or call (828) 676-2696 9am-4pm EST.